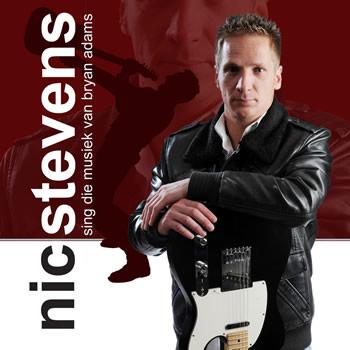 Na die sukses van sy vorige twee albums, "Jonk Bly" en "Toeter Skoeter", is Nic Stevens terug met 'n splinternuwe album en 'n uitdagend opwindende projek, die musiek van Bryan Adams.
Om Bryan Adams se liedjies te vertolk sit beslis nie in enige iemand se broek nie.
Nic Stevens, met sy brutale rou talent en stem, gee egter gestalte aan die werk van hierdie enigmatiese kunstenaar. Daar is 'n besliste ooreenkoms in die stemkwaliteit, sowel as in die styl van aanbieding van die onderskeie kunstenaars.
Daar is ook nie gepeuter aan die verwerkings nie, en is getrou aan die oorspronklike weergawes.
"Summer of 69, Heaven, 18 Till I die, Have you ever loved a woman, Please forgive me, Everything I do, Kids wanna rock", en al daardie immergroen treffers maak deel uit van die 18 snit samestelling.
Nic Stevens is ook deel van die groep "Broers" en bedryf saam met sy ouer broers klankateljee's en 'n platemaatskappy vanuit Durbanville.
Bookings essential
If you have any inquiries regarding the shows, don't hesitate to email or phone us.
Skakel of mail ons gerus oor alle show navrae.
Tel. : 042 293 2500
E-mail : bookings@pottersplace.co.za
Fees : R 100.00 p p
Event Categories: Events.