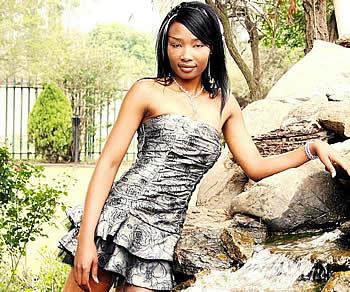 Cassey is a very talented singer and entertainer with a good sense of humour and a hungry mind. She loves new challenges. She is one of South Africa`s latest finds.
Her goal is to communicate, inspire and motivate through her music.
Last year she embarked on a very successful tour and performed at places like: Potter's place theatre- Jeffrey's bay, Die Aas voel theatre- Bloemfontein, Bernie`s- East London, the Jam Shack Theatre- East London, Fig Tree- East London, Beaufort West, Port Elizabeth, and various pubs. She performs at malls, charitable functions, schools, old age homes, weddings, parties, matric farewells, corporate functions.
Her music accommodates any age group to any race, from the 60`s to the latest sounds like, Shakira, Rihanna and Lady Gaga. Cassey dances, has outfits for every song and by reading her audience she is able to bond well with them. She has released two albums "lekkervry & malome o kae" and her music video can be viewed on you-tube…her songs are being played on a daily basis at Radio Gamkaland, Valtar fm and Kurara fm. She had the honour to share the stage with a few of our country`s great musicians such as, Manie Jackson , Ouinton Prinsloo, 1924, Pieter Smith, Pricilla and Beeskraal, She speaks Afrikaans & English and performs in four (4) of our official languages- Afrikaans, English, Tswana, Zulu.
Bookings essential
If you have any inquiries regarding the shows, don't hesitate to email or phone us.
Skakel of mail ons gerus oor alle show navrae.
Tel. : 042 293 2500
E-mail : bookings@pottersplace.co.za
Fees : R50.00 p p
Event Categories: Events.